Attitude Baby leaves Hair & Body Foaming Wash 295 ml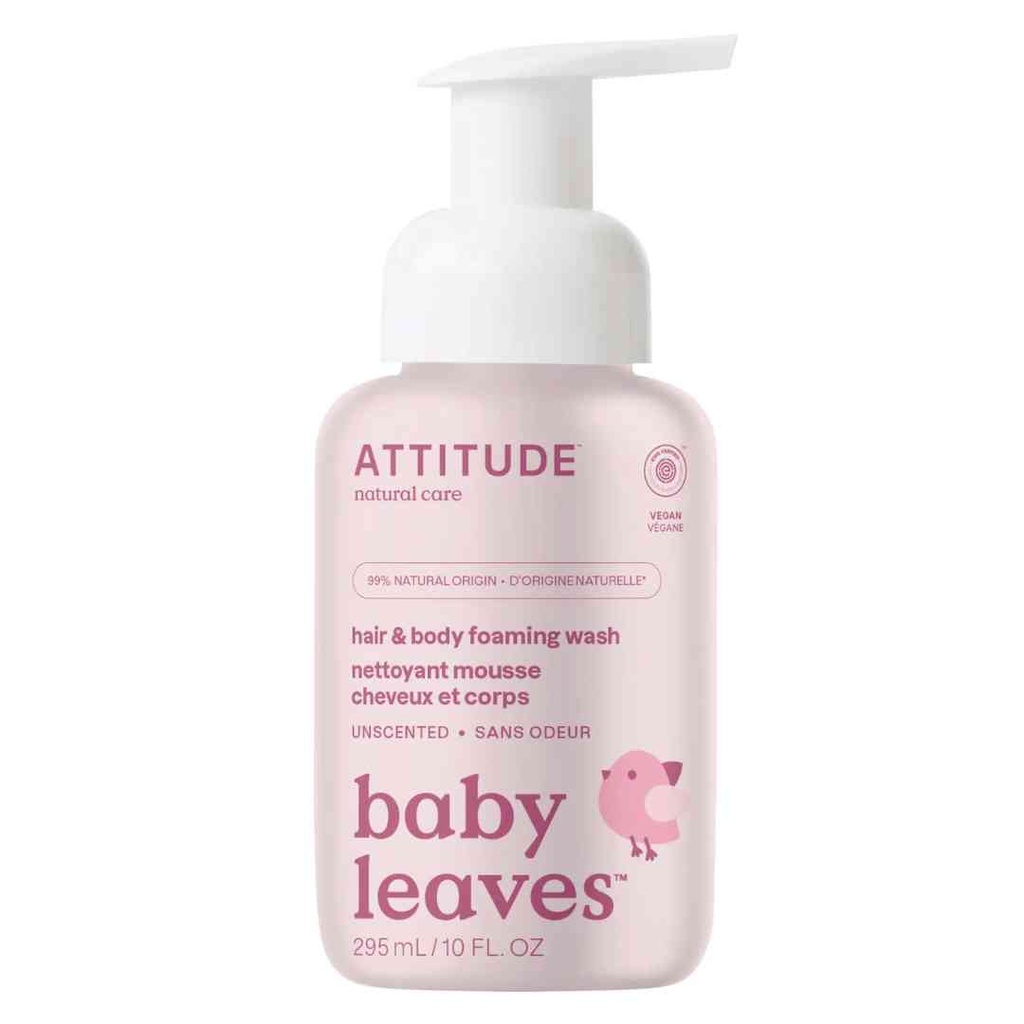 Attitude Baby leaves Hair & Body Foaming Wash 295 ml
Make bath time naturally fun and foamy with ATTITUDE's baby leaves™ 2-in-1 Hair and Body Foaming Wash. Designed for babies with odor and fragrance sensitivities, this ultra-gentle, natural and fragrance-free cleansing formula is perfect for your little one's sensitive skin and scalp. Non-irritating, EWG VERIFIED™ and dermatologically-tested, this baby wash is made with natural, plant-based and hypoallergenic ingredients like soothing blueberry leaf extract. It will leave your baby feeling clean and smooth before bedtime! 
Product details: 
Crafted with natural, worry-free and plant-based ingredients.
Enriched with blueberry leaf extract to soothe and protect baby's delicate skin.
Made for babies sensitive to odors and fragrances.
Dermatologically tested, non-irritating and hypoallergenic.
Antipollution natural cleanser which prevents the adhesion of toxins.
PETA Certified: Cruelty-free.
EWG VERIFIED™ and part of EWG's Skin Deep® Cosmetics Database.
ECOLOGO Certified™: Sustainable and biodegradable.
Free of Sodium Laureth Sulfate, ingredient contaminated with carcinogenic byproducts such as 1,4-Dioxane and Ethylene oxide.
Free of PEGs, such as PEG-12 dimethicone and PEG-80 Sorbitan Laurate, contaminated with cancer-causing chemicals.
Free of potentially harmful preservatives such as Phenoxyethanol, Parabens, Formaldehyde or Formaldehyde-releasers, Benzyl alcohol, and MIT.
Free of BHA, BHT, Phthalate and Triclosan, all known as potential endocrine disruptors.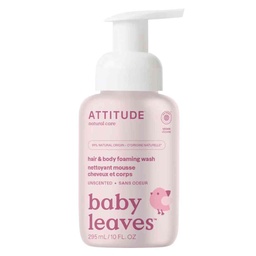 Attitude Baby leaves Hair & Body Foaming Wash 295 ml
Bds$ 

26.95

Bds$ 

26.95
Bds$ 

26.95